NEW YOU 2019
As a mom, a career woman, a certified nutrition counselor, a self-taught chef and someone that loves caring for others I have to remind myself about that whole "self-care" thing. As I plan for my own healthy lifestyle now as we head into the 2018 holiday season…and into a glorious 2019…I wanted to share some of the items I find are absolutely essential in living my best life.
Since I now know first hand what it feels like to fall off the "healthy" band wagon and what is needed to get back at it–I thought it would be helpful/fun to put together a "Keto Kickstart" themed gift basket this year to gift to a girlfriend of mine. She has been struggling for a while to rid herself of all the carbs and sugar in her diet
Everything from this basket is from Amazon, my favorite online place to shop for both healthy yet affordable groceries and household items…and even better if you have Amazon Prime.
One of the things I love most about Amazon is the ability to price shop, see reviews…..and have it sent overnight. Amazon also has a Pantry/Subscription feature so it just knows when you are likely to run out of your favorite items. The subscription option can ship your staple items on a regular and on-going basis. No need to constantly be running to the store for the best deal on almond flour, macadamia nuts or coffee pods! They also have the best and biggest selection of relevant books on the subject of a Ketogenic Lifestyle and recipes.
KETO KICK START 2019
GIFT BASKET IDEAS
This Keto Kickstart 2019 gift basket strikes the perfect balance between practical, useful and budget conscious person in your life. There are so many things you need to think about when starting a ketogenic or low carb lifestyle, (snacks, intermittent fasting, macros, ketosis and meal planning to name a few) that it can be overwhelming for anyone just getting started to even think about their own.
Yet, it's such a critical time to get started and stick with it. This Keto Kickstart 2019 gift basket includes things like Keto Sticks, Xylitol, the best Keto quick start cookbooks and recipes that not only give guidelines and easy ways to stay motivated, but also provide a purpose for taking care of yourself FOREVER. So, let's dumb it down here and go over the full list of the items I picked out:
Tracking and Testing
These little strips are held for a few seconds in your urine stream as you go. Within 15 seconds you get a quick read on if you are producing ketones. This is not an exact measurement, but can tell you pretty quickly when you're in ketosis.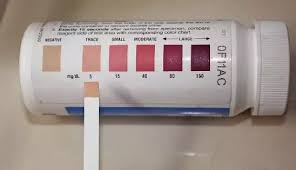 Keto Mojo Blood Glucose Monitor
This is not necessary, but if you want to be REALLY accurate on your blood glucose levels this is the way to go. It's bit more intense and way more accurate, the small prick of the finger can give a very precise measurement of ketones in your bloodstream. This device is not totally necessary in my book, but for the person in your life that NEEDS to know the exact number this is the device I use. Don't forget to get the Blood Glucose Test Strips too.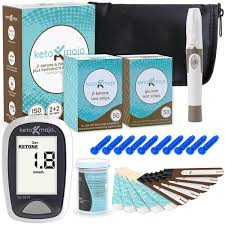 Body measure tape
Super cheap and non-techie, a measuring tape is a great way to track your progress. Plus the scale lies, so this tape will give you true progress reports.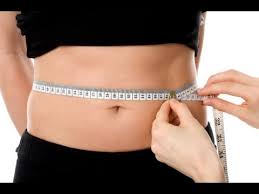 Keto Food Journal
This can be as simple as a pencil and paper, but when you make your journaling special then it can be part of a really pleasant routine.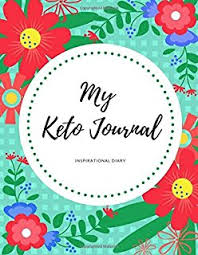 Gadgets
Ever wonder just how much you move throughout the day? Just go about your day wearing a Fit Bit and it does the work for you. I walked 9 ½ miles in one day while at Disneyland last week and wasn't even trying!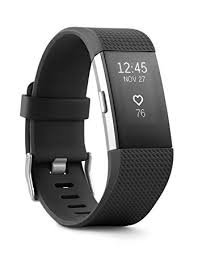 Food Scale
Sometimes your eyes can deceive you. You can look at a serving of nuts and swear its a single serving. When you weigh it you could actually be having one and a half servings. Best to weigh and measure to keep yourself honest.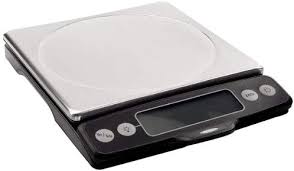 Immersion blender
Hands down my favorite kitchen tool!!! It's inexpensive and cleans up so easily. I use this for soups and dressings almost daily…and it's less than $30!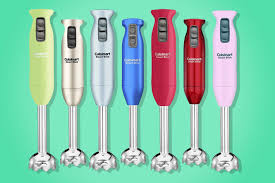 Parchment paper
So simple, but they rarely carry this at my local supermarket. It's almost like they think this is a specialty item, but it's not! I use parchment paper more than I use foil. Get it…it's necessary!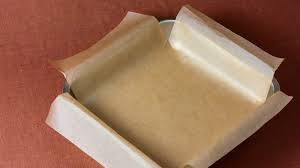 Wusthof

Knife
Easily the most important tool in your keto kitchen…and you really only need knife, but it's got to be a good one. And keep it sharpened for Pete's sake!
Instant Pot
My new favorite all-in-one kitchen tool. Who knew you could sautee, steam and pressure cook in one machine in a fraction of the time? Cook Book coming from The Kellie Kitchen soon!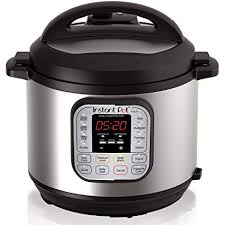 Crockpot
Life is manageable when I pull out my crockpot in the morning before work. I'll dump everything in ( and sometimes everything is even frozen) before I leave for work and then I get home after a full day and dinner is basically done!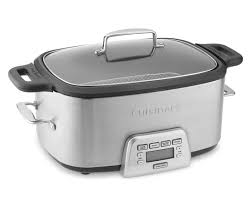 Keurig Coffee Maker
I can not imagine or even remember life without the convenience of the single cup coffee maker. No filters, no messy grounds AND no wasted pots of coffee. If I can make the trip buy my pods in bulk from Costco (120 pods for $35)…otherwise I buy online from amazon.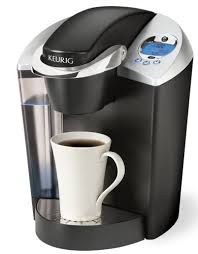 Keto Food Products
I will not live without my coffee pods. Usually I buy a jumbo box at Costco, but for the sake of the gift basket here's a direct link if you have a Keurig machine.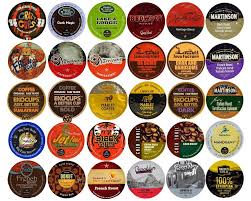 MCT Oil
Full disclosure…I do not use MCT oil, but every talks about it and lots of people swear by it. Use a tablespoon in your morning coffee or drizzle over a salad.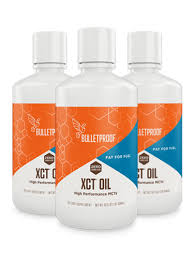 Collagen Powder
Great Lakes Collagen powder is my little beauty secret. A single teaspoon added to my morning coffee keeps the wrinkles away and keeps my joints from creaking. I also use about a teaspoon of this collagen in my cookies to give them a nice chew. I know it sounds weird, but when you start baking Keto you need to get creative.
Swerve
brand low carb sweetener
Erythritol is a sugar alcohol derived from vegetable fiber that does not spike blood sugar. Great to have on hand when you are making keto friendly desserts. It's not readily available at most supermarkets.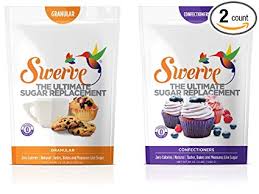 Xylitol
low carb sweetener
This is what I use in The Kellie Kitchen for desserts. Xylitol is a sugar alcohol that is derived from hardwood such as birch bark and other vegetable fibers. Xylitol does not spike blood sugar and therefore is a great substitute for traditional white table sugar. It also bakes the best of all sugar substitutes. Be careful if you have dogs in the house, as xylitol can be toxic to dogs.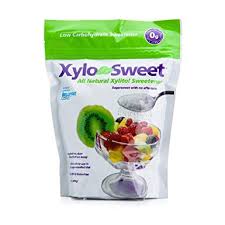 Lily's Chocolates (Stevia Sweetened)
These stevia sweetened chocolate chips are a staple in my kitchen. You can get these at most supermarkets, but on Amazon when you buy in bulk they are much more affordable.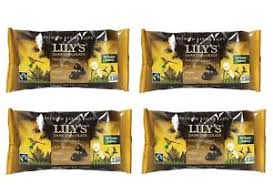 Keto Cookbooks
All Day I Dream About Food is a great website on all things Keto by a seasoned veteran keto baker. Everything I've ever made from this keto dessert cookbook is delicious.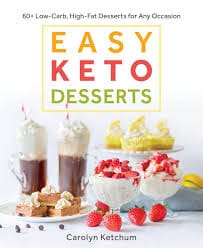 Easy Keto Cookbook
If you're looking for super easy 5-ingredient keto recipes this is your book. Created by Keto In The City with the ease of getting into Ketosis quickly.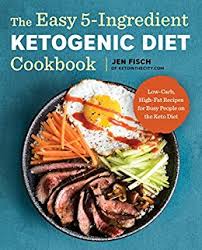 Beginner Keto Cookbook
Keto Connect has created a great cookbook with recipes for the everyday person trying to live a low carb life. The recipes are easy and delicious!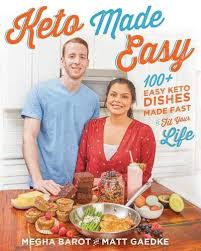 Sending you off into 2019

You can buy and use all of these things or use just a few of them, but just know that stepping into this lifestyle in the simplest of forms is just eating real food with the lowest sugar content.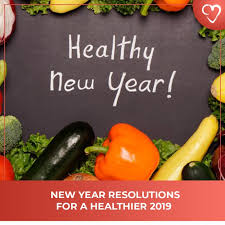 (Visited 159 times, 1 visits today)