Low Carb Lemon Tart is one of the most elegant desserts in my wheelhouse. There something about the bright yellow curd and the buttery crust that make this treat a gorgeous addition to the table at any party.
I came up with this Low Carb Lemon Tart recipe to satisfy my inner Southern California beach-y beach kid, but with a fraction of all the sugar and carbs. I call this a tart because baked in a fancy tin can make this dessert quite elegant.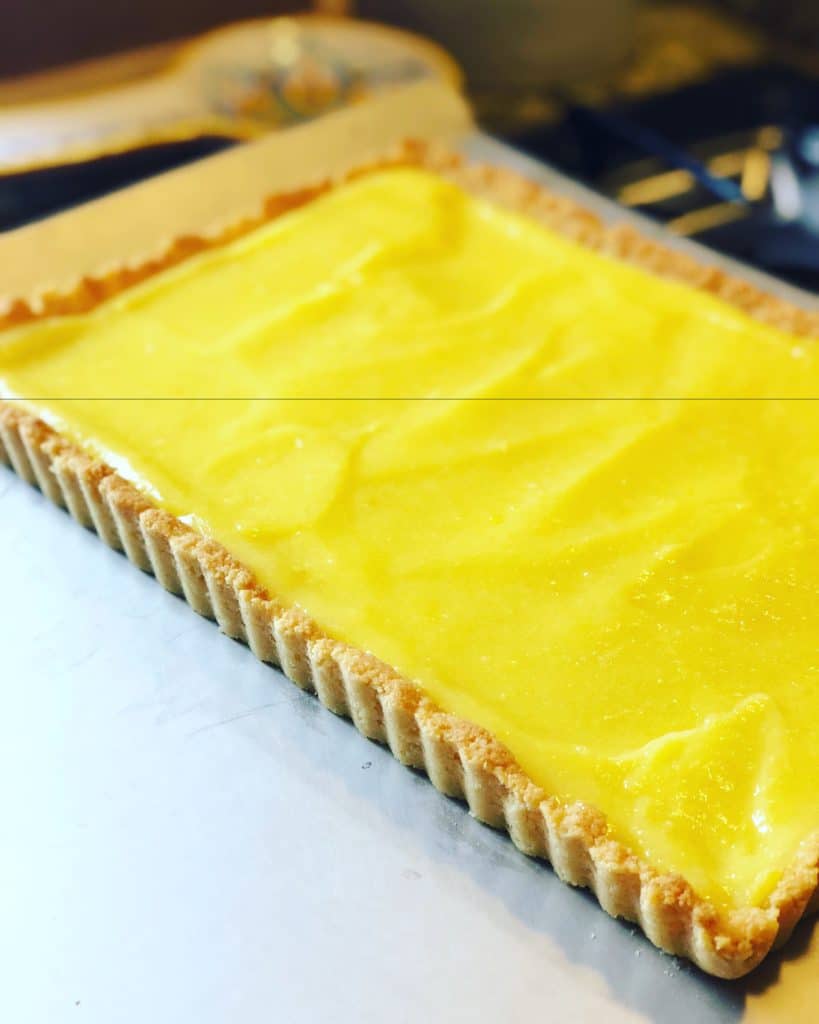 Lemon flavored anything in the summer is how I remember sunny beach days when school let out for vacation. Lemonade, Lemon Ice, Lemon BBQ Chicken and especially chilled Lemon bars. How could I possible live as an adult without my summer lemon favorites?
Using Xylitol, a sugar alcohol, is the no carb sweetener of choice for this Low Carb Lemon Tart, because it really takes the carb count down. Xylitol is a low-carb option widely known for the use in sugarless chewing gum and great for dental care. You can read more on xylitol here…
Whether you're serving this Low Carb Lemon Tart at a backyard BBQ or a fancy schmancy Ladies Lunch it is sure to be just delightful, and all gone within minutes!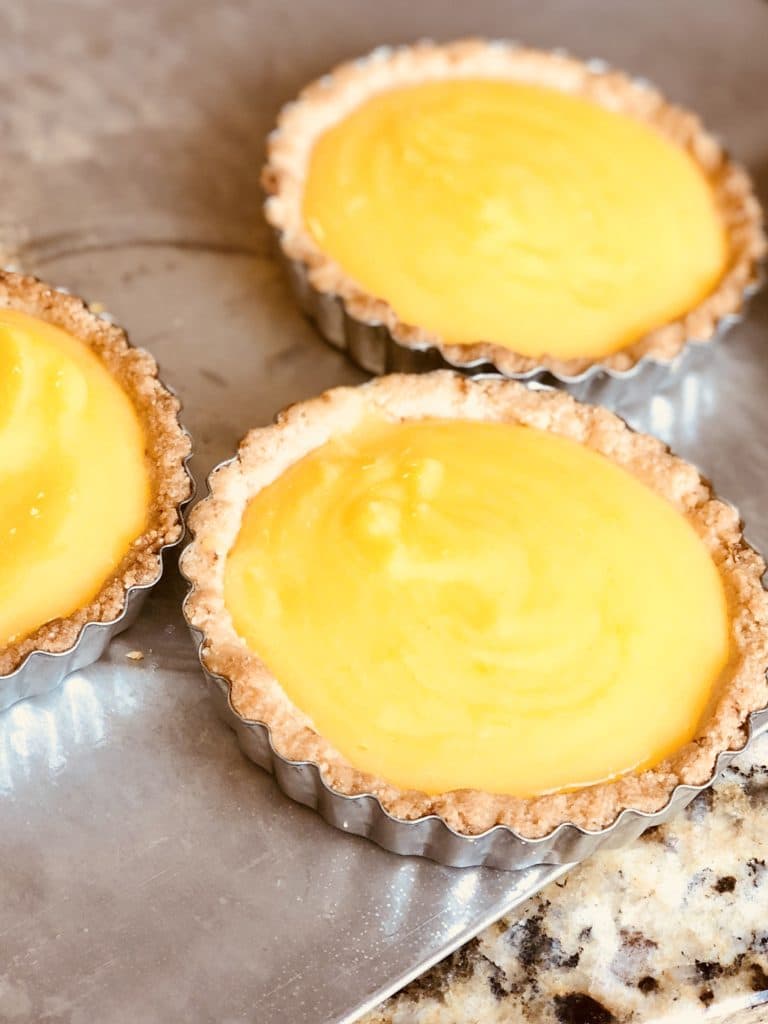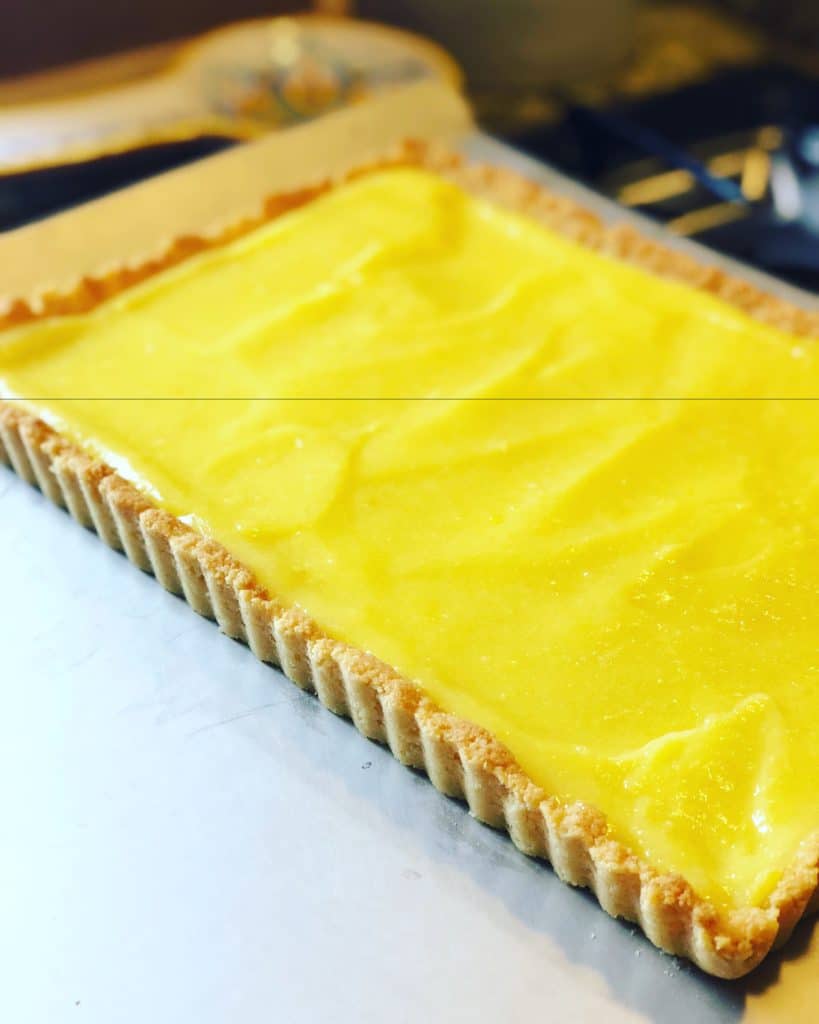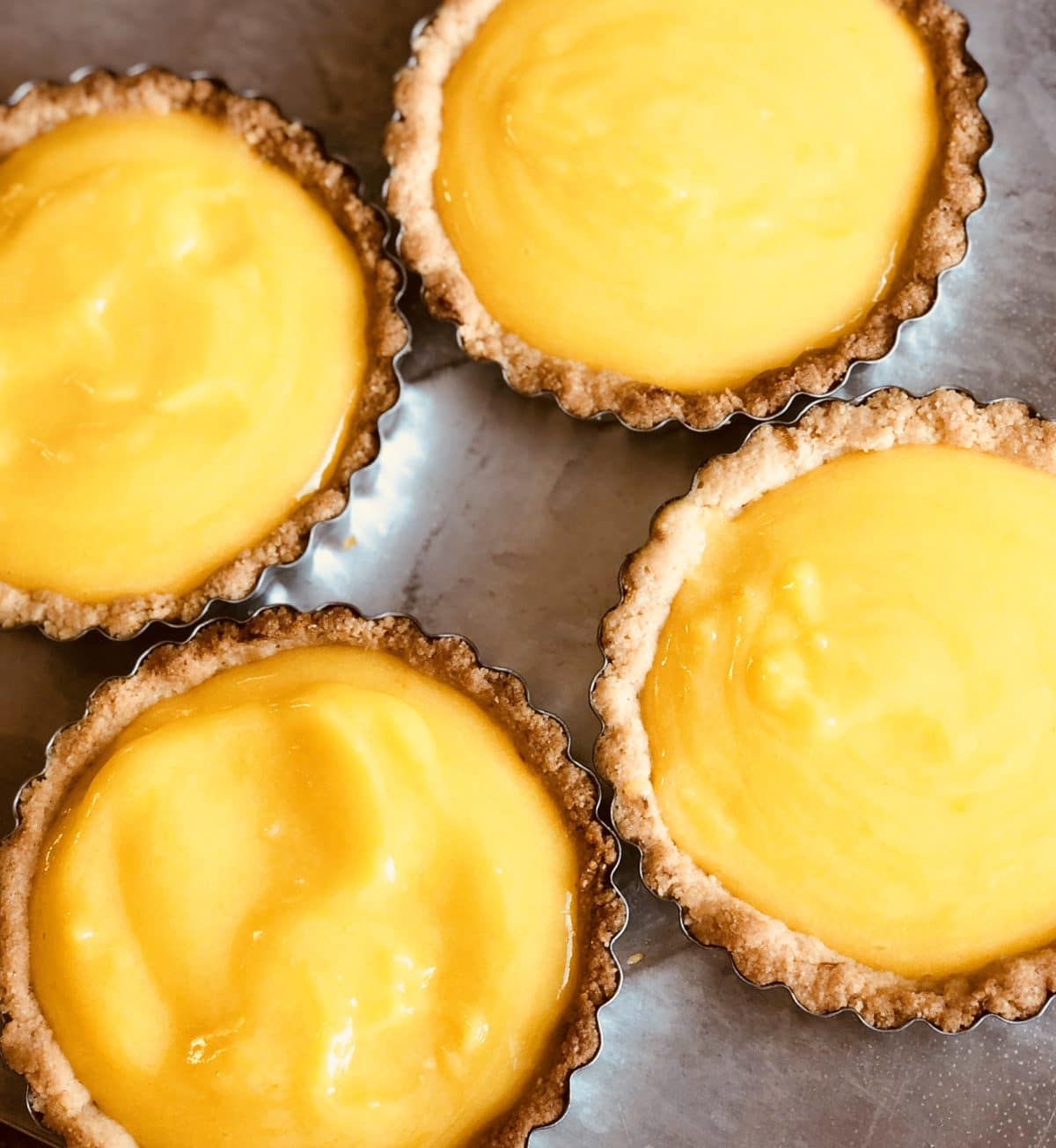 Ingredients
Lemon Curd Filling
6

eggs

1

cup

xylitol

⅓

cup

lemon juice

1-2

tbsp

lemon zest

2

tbsp

butter

⅛

tsp

xanthan gum
Instructions
First the crust…
Preheat oven to 350*. Grease tart tin with cooking spray of your choice...I use coconut cooking spray. Melt butter in microwave in 30 second increments until melted and then set aside. In another bowl mix together all other crust ingredients. Then with a fork or rubber spatula mix in melted butter until all combined. Press dough into tart tin evenly all the way up the sides. With a fork poke holes randomly all around bottom of the tart. Place tin in middle of oven on middle rack for 12-14 mins. Remove from oven and let cool on counter.
For the filling…
This whole filling cooking process should take about 10 or so minutes. Start with low heat and then go up from there….if you start high you will scramble the eggs.

In small side bowl place lemon juice and lemon zest and set side. In small - medium saucepan crack in 6 eggs and 1 cup zylitol. Turn on heat low and with a wire whisk mix together the eggs and zylitol. Slowly turn the heat up while constantly whisking. Careful here not to heat too much as you will scramble the eggs. You can always pull the saucepan off the heat and continue whisking, then put back over the heat...this helps to not overcook the eggs. After about 3-5 minutes the mixture should start to thicken. Add the lemon juice and zest...again while still whisking. Controlling the heat whereas hot enough to bring the curd to a thick consistency, but not too hot as to curdle the mixture. Once the curd is the consistency of slightly under a pudding texture then pull off the heat and mix in the xanthan gum and the butter with your wire whisk.
Assemble…
Pour the lemon curd filling into the cooled tart tin shell. Place in the fridge to cool and set. Enjoy!
Nutrition
Serving:
1
bar
|
Calories:
95
kcal
|
Carbohydrates:
2
g
|
Protein:
2
g
|
Fat:
8
g
|
Saturated Fat:
2
g
|
Cholesterol:
30
mg
|
Sodium:
42
mg
|
Potassium:
11
mg
|
Fiber:
1
g
|
Vitamin A:
3
%
|
Vitamin C:
2.4
%
|
Calcium:
2.4
%
|
Iron:
2.5
%
Tried this recipe?
Tag it on Instagram! #thekelliekitchen
***Xylitol is a sugar alcohol that is highly toxic to dogs. Please please please be careful if you have dogs in your home as it can be lethal to dogs. However, xylitol eaten in reasonable amounts can be a great addition to a keto diet. Xylitol does not affect insulin levels and blood sugar, therefore was not included in the total carb count.***
(Visited 2,790 times, 1 visits today)